IPv4 Transfer Pre-approval Listing Service
APNIC provides a listing service to help accounts that require more IPv4 address space to facilitate contact with source organizations willing to transfer unused IPv4 addresses.
The below table contains a list of "pre-approvals" that have been evaluated by APNIC, and permission has been granted to publish their IPv4 address requirements.
If you would like to transfer IPv4 addresses to any of the following accounts, contact them by clicking on the "Contact" link.
Pre-approved accounts that require more IPv4 address space
Please enable javascript to use this page!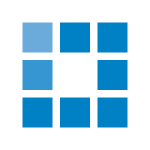 APNIC will help, within reason, to make the Member aware of your attempt to communicate with them, but accepts no obligation. Be aware that the Member may choose not to respond.
For more information, see the FAQ for IPv4 and ASN Transfers