Developing policies that meet the changing needs of the Asia Pacific Internet industry


APNIC supports infrastructure deployments, Network Operator Groups and represents the community in regional and global forums.


APNIC coordinates with several organizations in the region to raise awareness, build capacity, and support Members' efforts to maintain network security for a stable and secure Internet.

The IPv6 Program responds to the community's request for APNIC to support deployment of IPv6 in the Asia Pacific region.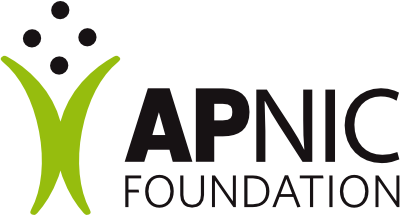 The APNIC Foundation is a registered charity in Hong Kong which will raise funds, independently from APNIC membership contributions, to support and expand regional Internet development efforts into the future.