You are part of a community of thousands of Internet professionals across the region, and there are many ways you can network, contribute and share your experiences with your peers.
Orbit
A place for the APNIC community to connect, discuss and share information related to Internet addressing and networking. Orbit is an evolution of mailing lists, facilitated by APNIC on behalf of the community.
Contribute to the User Feedback Group
Join the User Feedback Group to provide your input into improving APNIC's products and services for the whole community.
The group has opportunities to provide feedback and contribute your ideas with all experience levels welcome.
Build your professional networks at APNIC conferences
Join the APNIC community at the twice-yearly conferences held in the region to learn from experts, share new Internet technology insights, and build your industry contacts.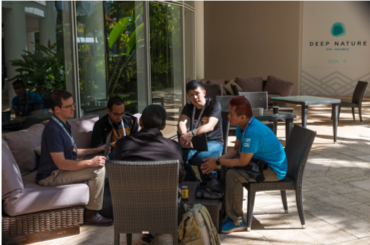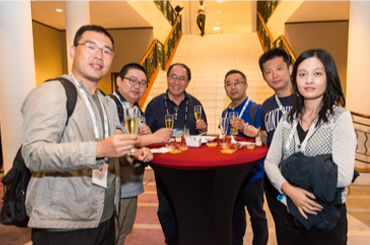 Claim your FREE conference registration
If you're an APNIC Member, you're entitled to one free conference registration to the APNIC standalone conference (held in Sep).
Build capacity by participating in Network Operator Groups
Share experiences, make new industry contacts, and learn from other network operators in your local economy by participating in NOG events. There are more than 15 NOGs in the APNIC region and new groups are being formed regularly!
Learn with the APNIC Academy
Visit the APNIC Academy to better understand networking best practices and manage Internet number resources, and use appropriate Internet technologies more effectively.
10+
Virtual labs (all from your browser!)
Monthly webinars on current network and security topics
Multilingual (coming soon)

Visit the APNIC Training website for more information on face-to-face training in your economy.
Share your opinion at the Policy Special Interest Group
You can directly impact the way APNIC manages Internet number resources by proposing changes to existing policies or suggesting new policies. The APNIC Policy Development Process (PDP) is open to anyone who wants to participate and is a great way to build your profile and contribute to the Internet!
Stay informed by subscribing to the APNIC Blog
Visit and subscribe to the APNIC Blog for the latest news and views from the community.
Stay connected
Connect, share and get involved in discussion with the APNIC community via APNIC's social media and mailing lists . Please be mindful of the code of conduct that applies to mailing lists.