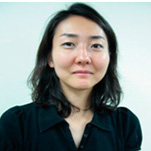 Izumi Okutani has been a long-standing member of the APNIC community since 2000. She has made contributions to the Internet community at the national, regional, and global level.
She is the Program Manager of Business Taskforce at the Institute for Global Environmental Studies (IGES), responsible for policy development to address global climate changes.
Prior to her role at IGES, she contributed to active discussions in the Japanese and APNIC regional communities on number resource policies for more than 15 years as Policy Liaison at the Japan Network Information Center (JPNIC).
She has deep knowledge and expertise on the day-to-day number resources services as well as its policies in the APNIC region, and globally, through her regular participation in other RIR meetings. In addition, she has been involved in activities to promote technologies such as RPKI and IPv6.
In 2014-2016, Izumi served as one of the CRISP Team members from the APNIC region and was appointed Chair. The CRISP Team consolidated IANA Stewardship Transition proposals from each RIR region into a single global proposal for the Number Resources Community. As CRISP Team Leader, Izumi coordinated with other community leaders for the global Internet community on the transition of the IANA Stewardship from the US Government to the global Internet community. This has won her an ICANN Leadership Award in 2016.
Izumi's activities and performance have been highly recognized throughout the global Internet community and she has held a range of positions including Co-Chair of the Advisory Council of the Internet Society. She has served on ICANN's working group on Enhancing ICANN Accountability as an ASO liaison since 2015.
Other community roles held include:
NIR SIG Chair: 2005 to 2013
JANOG internationalization (i18n): 2013 onwards
Internet Governance Forum Multistakeholder Advisory Group (IGF MAG): 2013-2016
ISOC Organizational Member Advisory Council: 2013-2015
Consolidated RIR IANA Stewardship Proposal Team (CRISP Team) – As a member from the APNIC region and the Chair: 2014-2016
ASO Liaison for Cross Community Working Group on Enhancing ICANN Accountability: 2014 onwards
IGF IPv6 BPF Coordinator: 2015-2016 (With Sumon Ahmed Sabir in 2016)