Recording network assignments
Records of numeric Internet resources from ranges administered in the Asia Pacific region are contained in the publicly searchable APNIC Whois Database, specifically:
inetnum objects for IP Address space allocations and assignments
aut-num objects for AS numbers (ASNs)
Accurate resource registration is of the fundamental goals of Internet resource management. Therefore, it is mandatory to record customer/end user assignments in the database. Current policies require APNIC Members to maintain accurate customer assignment records.
Please see '10.1 LIR address space management' in the policy document 'Policies for IPv4 address space management in the Asia Pacific region'.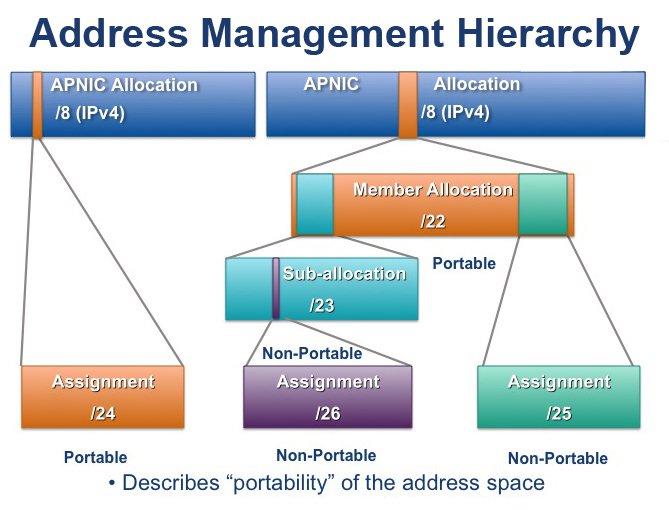 APNIC enters the inetnum objects for portable allocations and assignments in the APNIC Whois Database, but Members are responsible for registering the sub-allocations and assignments that are delegated to their customers.
The status field in the inetnum object describes whether the addresses are portable or non-portable.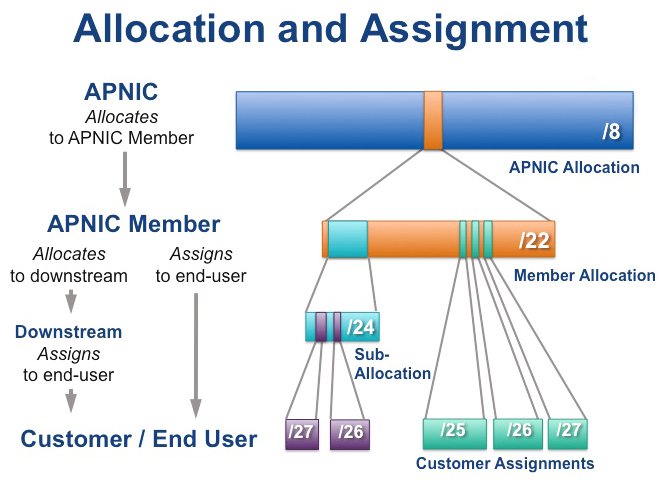 Additional Links:
Make customer assignments via MyAPNIC
Read APNIC Assignment and Allocation poilcies