Sponsoring a training event allows you to partner with APNIC, a highly trusted organisation in the Internet Community, and expose your organization to an audience of receptive Internet professionals.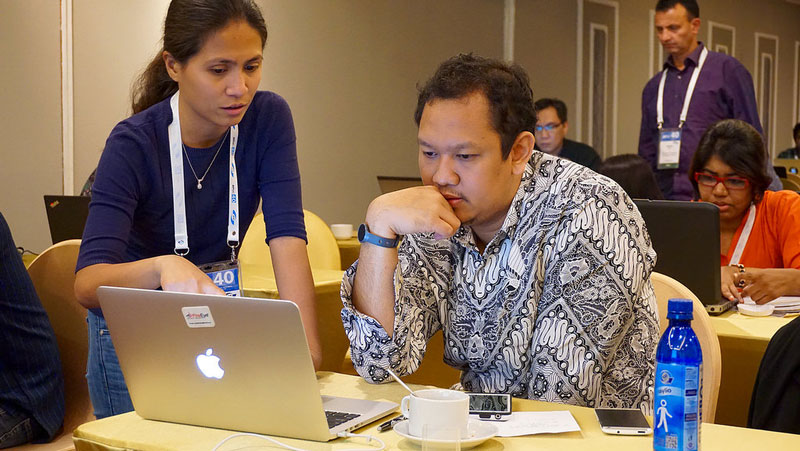 One of APNIC's core objectives is to build the skills, knowledge and understanding of the Asia Pacific Internet Community by delivering effective training programs.
APNIC Training is offered to our membership base of more than 10,000 ISPs, content providers, domain registries, government regulators and members of the wider Internet Community. We have a full time staff of trainers that travel across the region presenting an annual program, which includes courses in several technical areas:
Internet Resource Management, IRR and RPKI
Routing, switching and MPLS
IPv6 deployment and transition technologies
DNS and DNSSEC deployment
Network security and incident handling
New technologies, i.e, SDN, NFV and Virtualization (available from end of 2016)
The majority of APNICs training events are organised in partnership with local hosts.
Being a local host enables you to:
Opportunity to highlight your organisation's profile and engage with members of the Internet Community from your region
Complimentary attendance
Display your corporate logo on APNIC.net
Coverage on APNIC's blog
Click here for more information on APNIC Training sponsorship tiers and benefits. APNIC workshops must be open to individuals outside your organisation. Contact training@apnic.net for more information.
Previous sponsors