Chair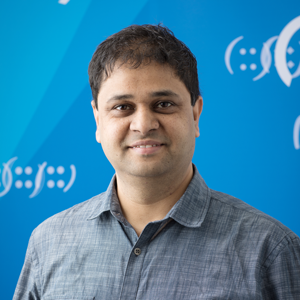 Position: Head of Global Video Delivery, Prime Video
Organization: Amazon
Serving until: March 2023
Gaurab has been active in the Internet community for more than a decade and is currently employed by Amazon as Head of Global Video Delivery, Prime Video. Gaurab previously worked for Amazon Web Services (AWS) as Principal, Edge IP Infrastructure, Limelight Networks as Senior Director of Network Strategy and Interconnection, and Packet Clearing House (PCH) as Senior Internet Analyst.
Gaurab has a long record of volunteerism and commitment to the Asia Pacific Internet Community. He served on the Asia-Pacific Internet Association (APIA) Board of Directors from 2004 to 2014, and as Chair from 2006 through 2009. He has served on the APRICOT Program Committee continuously since 2004, and as Chair from 2007 to 2009. Additionally, in 2003 he was the founder of the South Asian Network Operators Group (SANOG), the regional network operators' forum that has trained hundreds of network engineers and brought the Internet community together in the South Asian Region with twenty-five successful meetings to date. In addition, Gaurab played a role in the formation of the Middle East NOG (MENOG) and has served on its coordination committee.
Between 2007 and 2011, he has served the APNIC community as the chair of the APNIC Internet Exchange Special Interest Group (IX-SIG). In 2010 he was elected as the chair of the APNIC Policy SIG, and subsequently was elected to the APNIC Executive Council in 2011.
Gaurab is one of the 14 global Trusted Community Representatives who oversee the process of cryptographically signing the root of the domain name system in ICANN Root DNSSEC Key ceremonies.
In 2001, Gaurab was the founder of the Nepal Internet Exchange (NPIX), the first IX in the South-Asian region, and still serves as its Chairman, pro-bono. In 2007, he worked together with local colleagues to build the Nepal Research and Education Network (NREN) and continues to serve as its Technical Director. This role has brought him close to various NRENs in the region and increased his understanding of their role in education and on the Internet.
During his career, he has spoken and presented at INET, APRICOT, SANOG, APNIC, NZNOG, MENOG, AUSNOG, PHNOG, JANOG, SGNOG, MYNOG,BDNOG,AfNOG, NANOG, ICANN conferences as well as RIPE and LINX Meetings.